The Healthiest Nursery
(for baby & you)
When it comes to creating a nursery, there are a lot of decisions to make, including a roomful of new
furnishings. Since babies are more vulnerable to the potential effects of harmful substances, one of
the best things you can do is choose the healthiest and safest products. From clean air to organic
and sustainable products, there are many ways you can make their sleep space soothing and safe.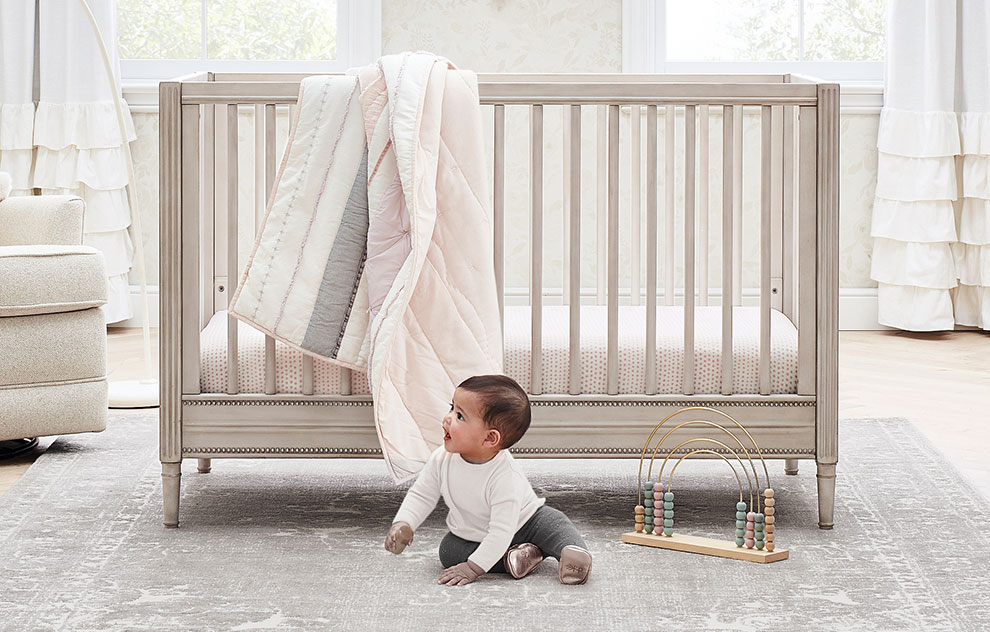 Start with a
GREENGUARD

Gold Certified Crib

Did you know babies typically spend 90% of their time indoors? That's why low-emitting furniture is
a smart choice. Even one small change like a GREENGUARD Gold Certified crib and mattress can
make a big difference. Not only is our furniture tested to meet or exceed the highest safety
standards, it contributes to cleaner air because it meets strict chemical emission limits.

Shop Cribs
Select Organic Sheets
With newborns sleeping up to 17 hours a day, only the softest and safest fabrics will do,
like the purest GOTS certified organic cotton. It's the highest organic textile standard
and is chemical-free on baby's skin.
Shop Crib Sheets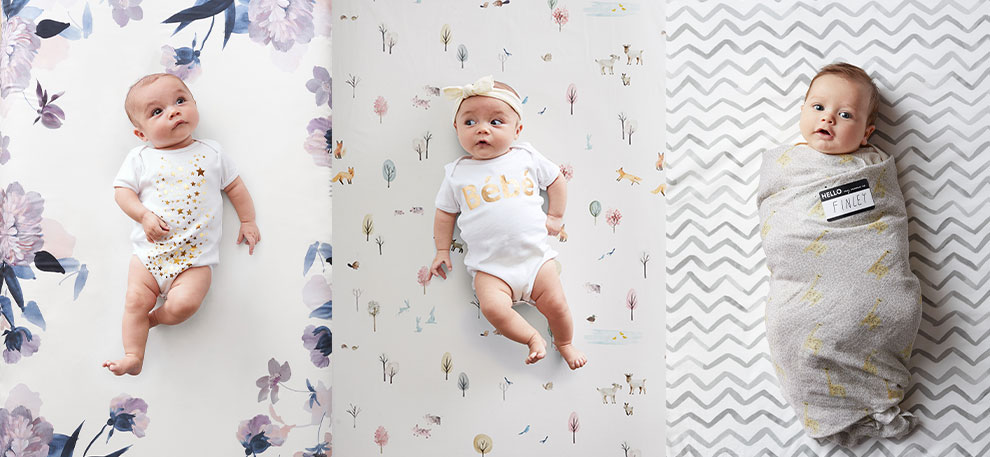 Choose a
GREENGUARD

Gold Certified Nursery Chair

Since you'll be spending a lot of time in your chair nursing, feeding and rocking your baby, we build
ours with low-VOC GREENGUARD Gold Certified materials for improved indoor air quality.

Shop All Nursery Seating
Pick Organic Swaddles
A good swaddle can be the answer to a fussy baby. They're also great as a cover-up to protect
against spit-ups or over a stroller to shield the sun. Crafted from breathable, chemical-free cotton,
our sleepsacks and blankets keep your baby snuggled and safe.
Shop Swaddles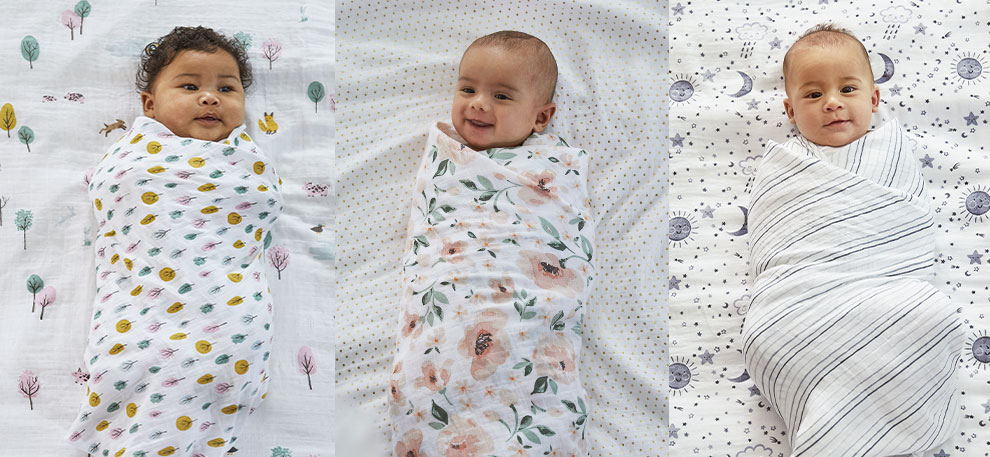 Up Your Changing Table Game
You can make your nursery even more healthy with diapering essentials like eco
changing pads and covers. Or step out with a plush, earth-friendly vegan leather diaper
tote that's stylish enough to take anywhere.
Adventure with the Best
Take baby on the go with smartly designed strollers, car seats and travel cribs that do it all when it
comes to safety and ease-of-use. Made with durable fabrics and sturdy construction, these industry
leaders provide a secure and comfy spot for your little one. And, our Nuna® car seats, playards, travel
cribs and bouncer are GREENGUARD Gold Certified, which means they have been tested for more
than 10,000 chemicals and VOCs.
Make Feeding Easy & Eco-Friendly
With a few simple switches, you can make sure that mealtimes are better for your little one and the
environment. Our earth-friendly materials, sturdy ergonomic designs and innovative technology
make whipping up healthy, homemade meals fun and mess-free.
Install Great Baby Gear
Create a soothing, safe space that helps baby fall asleep with a monitor, humidifier and sound
machine. With the right gear, you can have peace of mind anytime you need to step away from
your bundle of joy.
Stock Up on Non-Toxic Teethers
Designed for a safe chewing experience, these top teethers stimulate
baby's senses, soothe aching gums and fit nicely into little hands.
Create a Safe Place for Play
You'll want to make sure your toys are designed for baby to bite and shake.
Build a happy haven with non-toxic play essentials, from a rug that doubles
as a playmat to a bouncer made with Oeko-Tex® Certified cotton.
Get the Perfect Carrier
Our baby carriers are Oeko-Tex® Certified to ensure that your little one is
only making contact with safe materials. They're a great way to nurture your baby
hands-free while carrying them in a natural position with their back in a C curve.