Safe and Sound
Every choice we make is with your family in mind, from our rigorous testing to meet or exceed the
highest industry standards to our dedication to environmental and social responsibility.
Go to First Slide
Previous Slide
Pause
Play
Next Slide
Go to Last Slide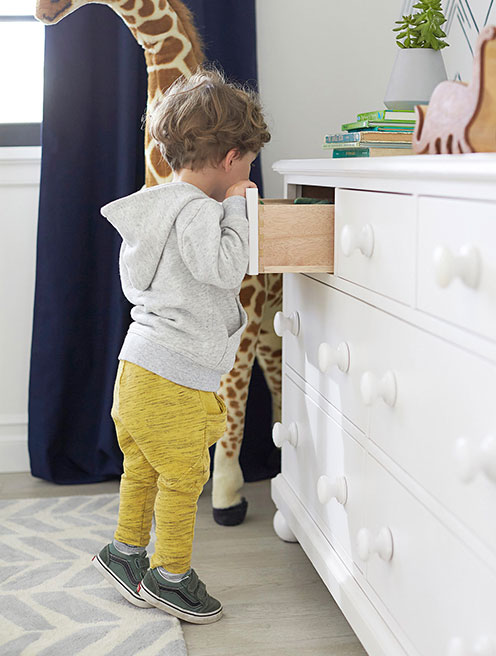 ANTI-TIP PREVENTION
We know furniture tipping over is a concern with curious little ones. That's why we go above and beyond to prevent tip-over hazards, including testing both our furniture and anti-tip kits.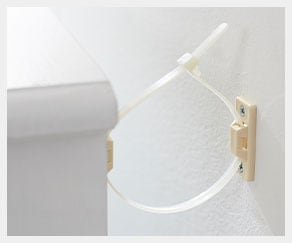 LEAD TESTING
We've set a standard that
requires extensive lead testing of our surfaces and materials to ensure our products exceed industry standards
in many countries.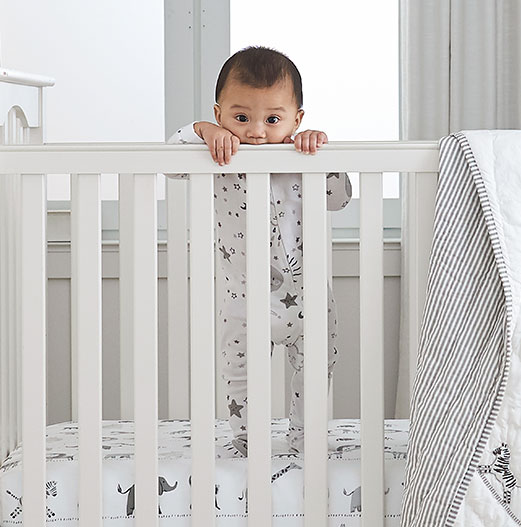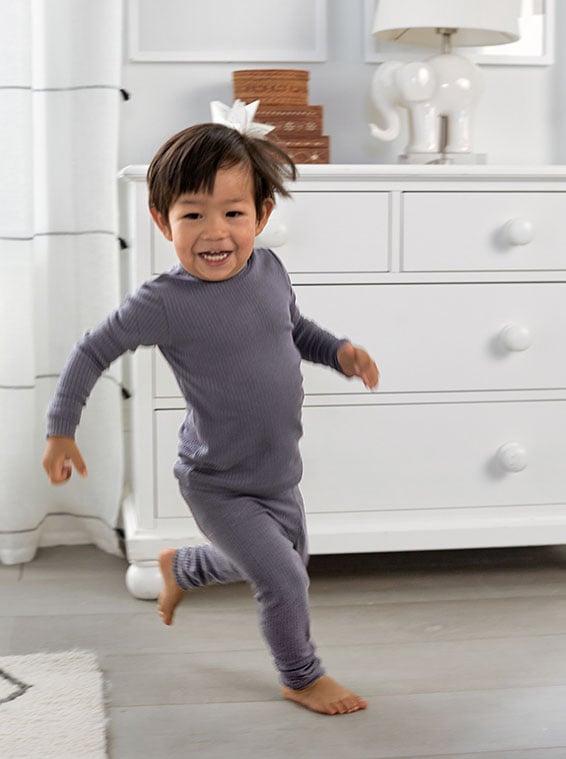 Designed with Safety in Mind
Sharp edges and points, small parts and anything that can trap your little ones' fingers or heads aren't welcome in our designs.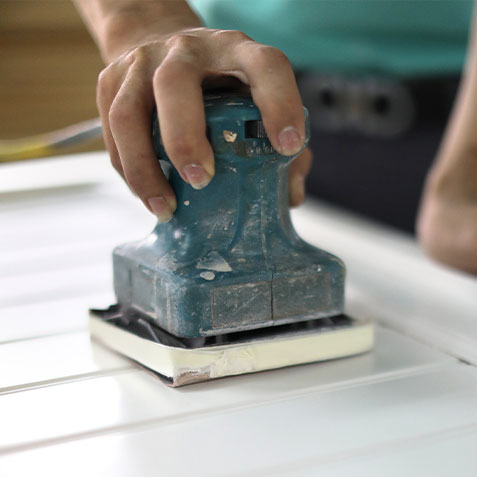 Quality comes first with
our furniture, like long-lasting
materials and low-VOC paints.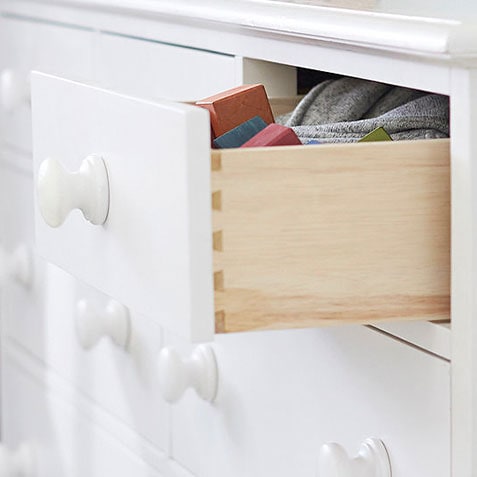 Safety stops on drawers and
rounded corners keep everything
safe and secure.
Take a Closer Look
What makes our furniture a cut above the rest?
Get an up-close look at our unmatched safety and quality promise.
Good for Kids, Good for the Planet
We design for the greater good in mind. Here's how we're giving
back to the planet and those who make our products.
YOUR OPINION MATTERS
We review all returns and take customer feedback very seriously. Many of us at Pottery Barn Kids are
parents ourselves and listen to your feedback to make better and safer products for healthier homes.