Getting Started
Is Easy
We're here to make this fun! Whether
you're welcoming a new baby, transitioning
to a big-kid room or just picking out new
bedding, our experts can help.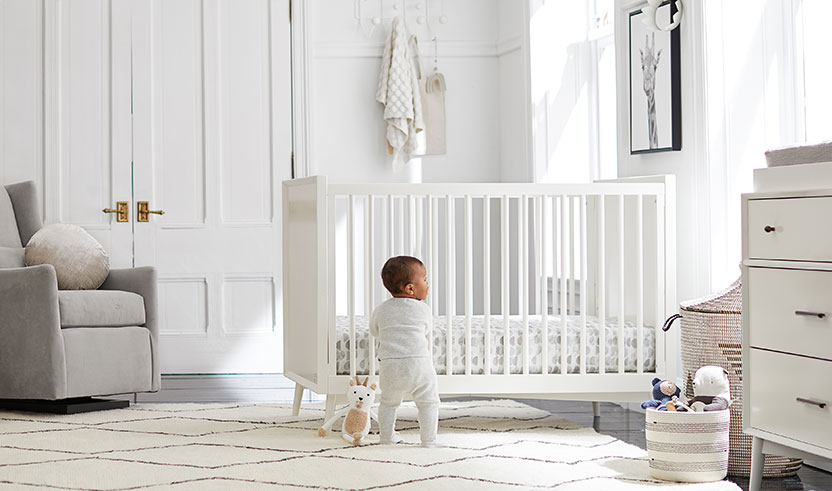 step one
Request an
Appointment
Fill out our online form to get
started. It's quick and easy.
step two
Meet Your
Designer
We'll set up a one-on-one
appointment to discuss your
design project.
step three
Your
Design Plan
Your designer will offer ideas
and create a design or floor
plan for your space and needs.
step four
Complete
Your Space
From placing orders to delivery,
our Design Crew will help bring
your plan to life.
designers & collaborations
We collaborate with the best of the best to create one-of-a-kind designs kids love.
FREQUENTLY ASKED QUESTIONS
Check out a few common questions about our services.
What if I don't live near a Pottery Barn Kids store?
No problem! We would love to assist you via phone or email.
Am I limited to purchasing Pottery Barn Kids products only?
Not at all! We can help you find exactly what you need from our entire family of brands.
How long does the whole process take?
Once we have all the information about your style and space, we can create a design plan for you within an hour.
I don't have a lot of spare time to meet, what are my options?
We completely understand and can be incredibly flexible by working with you via email or phone at your convenience.